D-Up Orishiki Eyelid liquid transforms to a synthetic skin film with the aim to create natural double eyelids.
The color of Orishiki changes from white to clear when dried. This invisible synthetic skin film creates double eyelid crease by folding into the eyelids.
Completely invisible and no special technique required for application.
Incredibly easy to use and feels very natural.
4ml
How to use
Apply and let it dry.
Apply makeup before using Orishiki.
Use special stick included to determine your ideal double eyelid line.
Look down so your eyelid has no crease before applying this product. Apply Orishiki liquid thoroughly from your lash line up to ideal double eyelid line.
Close your eyes and wait approximately 30 seconds until the liquid is completely dry. Then slowly open your eyes.

Easily removable with a cleanser but use makeup remover if necessary.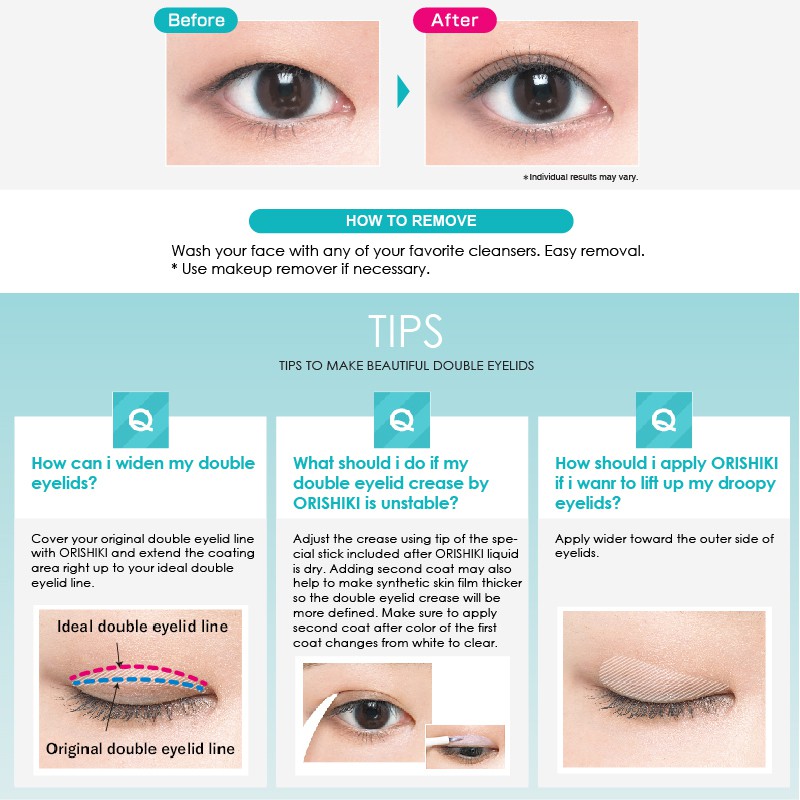 Loading
Loading