An extra-fine 1.5 mm gel liner that draws a line that slides on your skin with a soft and comfortable feel. 
Clear and rich color development! A clean line lasts a long time. The thin core makes it easy to fill in the eyelash crevices. Waterproof formula that resists water, sweat, tears, sebum, and rubbing.

01 Deep Black
A jet black that boldly emphasizes the eyes.
A classic shade for bold, sharply defined eyes

<ingredient>
Methyltrimethicone, trimethylsiloxysilicic acid, (acrylates/stearyl acrylate/dimethicone methacrylate) copolymer, polyethylene, carnauba wax, candelilla wax, dimethicone, hydrogenated lecithin, silica, methyl methacrylate crosspolymer, tocopherol, squalane, jojoba Seed oil, macadamia seed oil, sodium hyaluronate, methicone, (+/-) aluminum hydroxide, iron oxide, mica, titanium oxide

<Precautions>
It is a very soft core, so please extend the core about 1 mm before use.
Please note that the core will not return once it has been extended.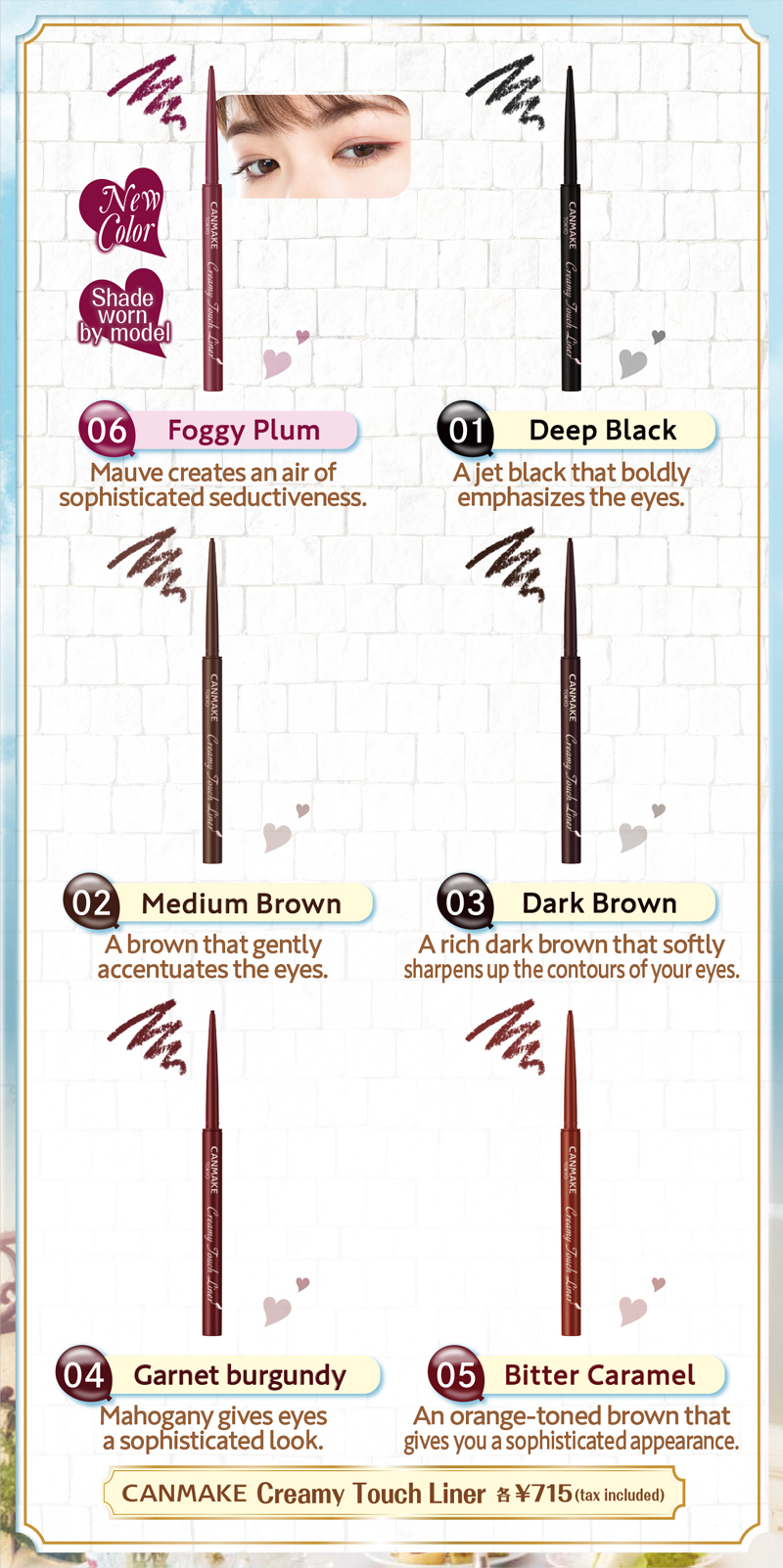 Color Change Eyebrow N01 Cranberry Red

When you want a subtle hint of sexiness Appl...

When you want a subtle hint of sexiness Applied over your usual eyebrow make-up, it adds a faintly red filter, creating a feminine impression. High-color(no pearl particles)● The brus...