Stays in place even without powder! All you need for soft brows ❤ 
Eyebrow pencil with brush
For stress-free mornings! Soft eyebrows made simple ❤
Eyebrow make-up with staying power, even at the fade-prone tail of the brows!
Perfect for keeping in your make-up pouch.
01 Bitter Brown…For those with black or dark hair.
02 Natural Brown…For hair a little lighter than your natural color.
03 Cinnamon Brown…For lighter hair colors.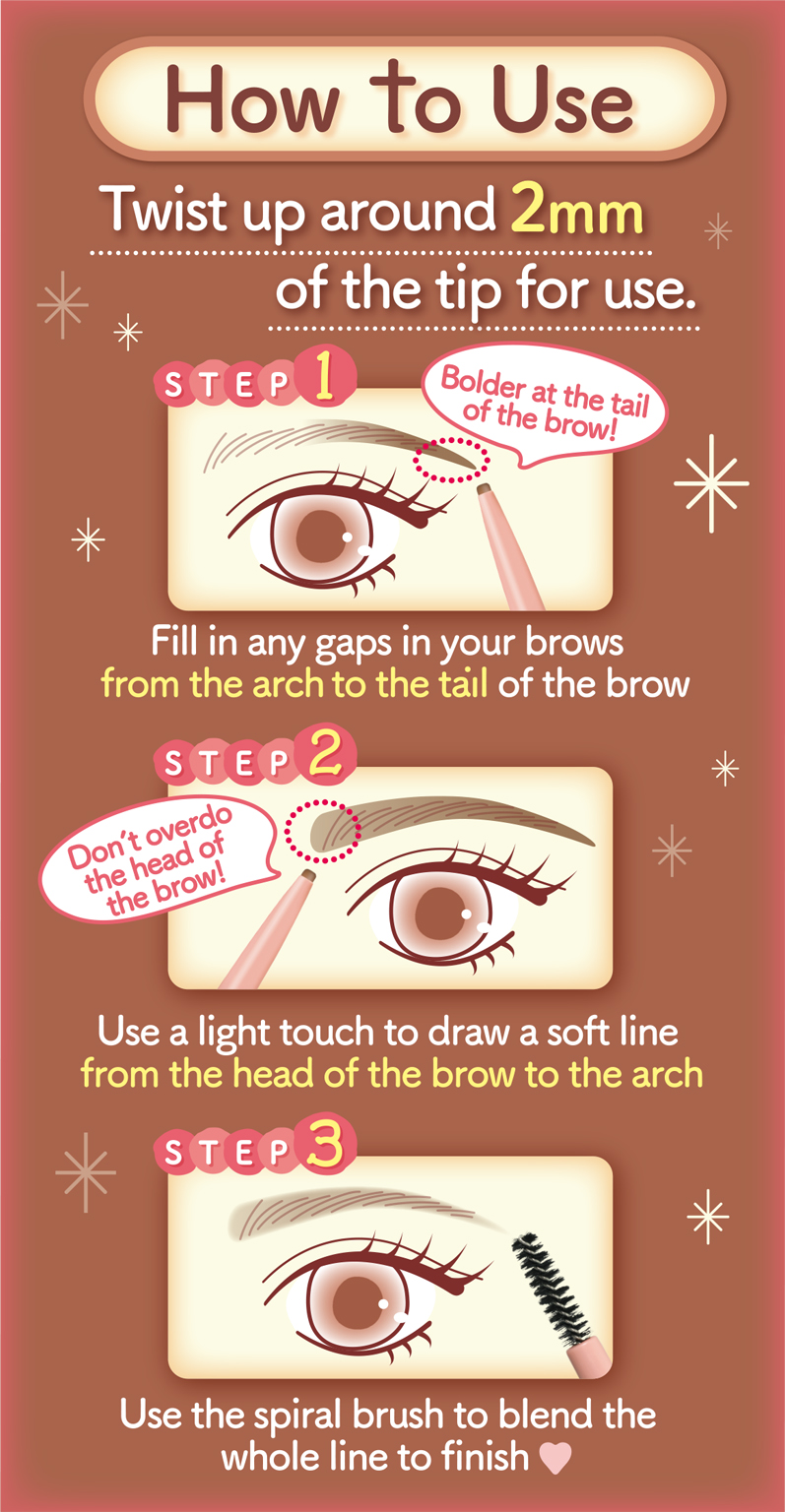 Color Change Eyebrow N01 Cranberry Red

When you want a subtle hint of sexiness Appl...

When you want a subtle hint of sexiness Applied over your usual eyebrow make-up, it adds a faintly red filter, creating a feminine impression. High-color(no pearl particles)● The brus...

color mixing concealer #01

color mixing concealer #02

creamy touch liner #01 Deep Black

An extra-fine 1.5 mm gel liner that draws a ...

An extra-fine 1.5 mm gel liner that draws a line that slides on your skin with a soft and comfortable feel.  Clear and rich color development!

Glow Fleur Cheeks #10

Translucence & staying power worth...

Translucence & staying power worthy of a cream blush, but in a powder?!It's a powder, but it doesn't feel powdery! An extraordinary texture that clings to your bare sk...

Glow Fleur Cheeks #12 Cinnamon Latte Fleur

Glow Fleur Cheeks


Perfect Airy Eyebrow 03

Stays in place even without powder! All you need for soft brows ❤  Eyebrow pencil with brush

Copyright © 2022, The Cosmetic Store New Zealand

Loading

Product successfully added to your shopping cart

Translation missing: en.products.wishlist.added_to_wishlist

There are item(s) in your cart

Loading