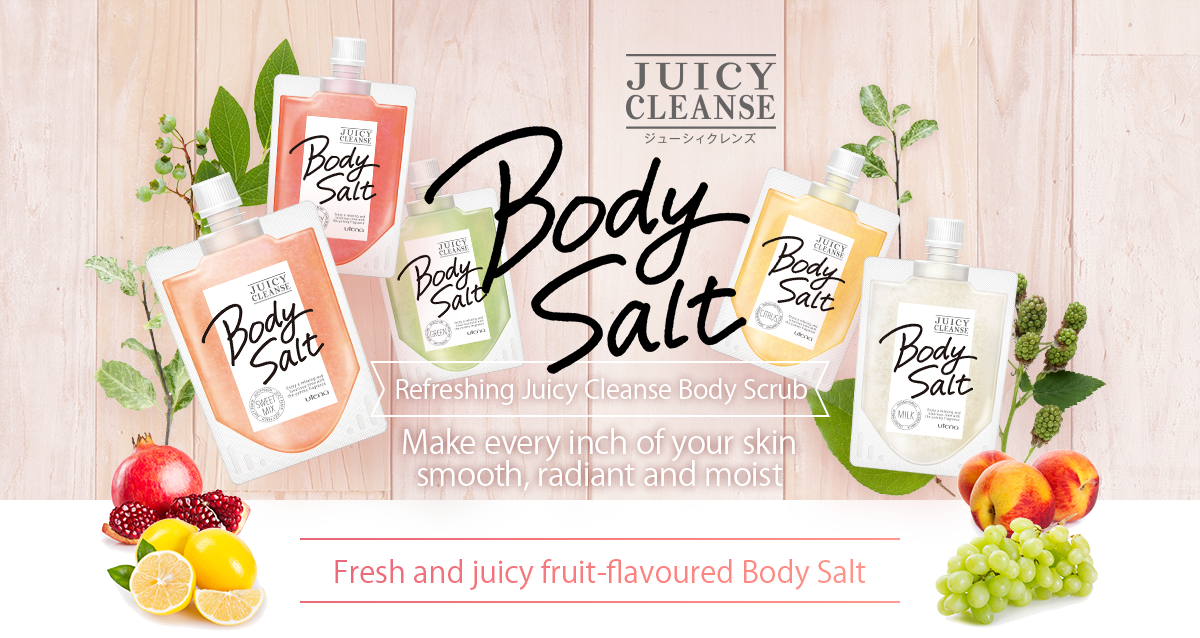 Product Details of Juicy Cleanse Body Salt CITRUS
● Salt scrub series of juicy fruits that leads to refreshing legs and smooth body
● Salt scrub, cold pressed argan oil, and 4 kinds of fruit & vegetable extracts Is compounded. Purun and to the beam of a certain skin
● juice Consequences peach aroma
● Zara with heels and elbows, of course refreshing also recommended to massage the legs and upper arms you want to be worried about

How to use
*After washing, body, it was fully wet In this state, take an appropriate amount (about 2 ping-pong balls for the whole body), spread it on your skin, and massage it gently. Then rinse thoroughly.
* As a guide, use once or twice a week.