Product features:
Deodorize unpleasant odors with "Big filter paper".
Shaking it will restore the scent.
The scent continues for a long time until the liquid runs out.
Pull up the filter paper and adjust the scent to your liking.
Long-lasting effect with a large capacity of 400 mL.
The scent of "lavender" is a natural scent that expresses the blessings of the earth's nature by layering refreshing greens centered on freshly picked high-quality lavender.
Use:
For indoor use
Component:
Amino acid deodorants, fragrances, surfactants (nonionic, anionic), pigments
Internal capacity:
400mL
How to use: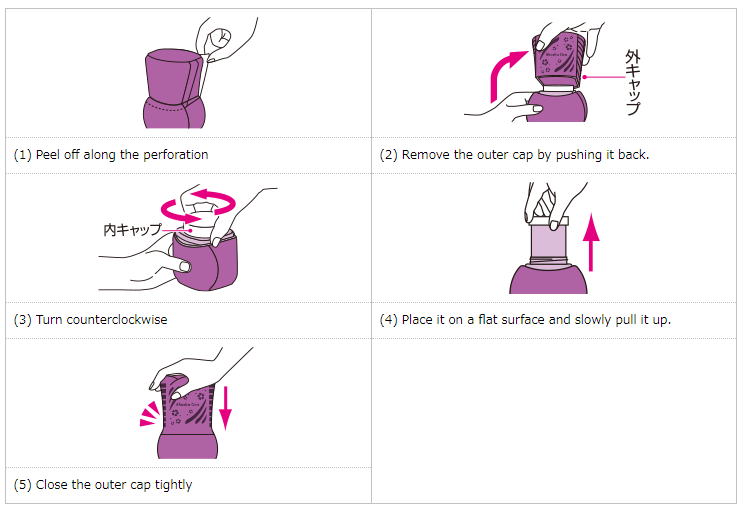 Duration:
It lasts for about 1.5 to 3 months.
(The duration of the scent depends on the height of the filter paper and the usage environment.)
Precautions for use: 
Can't drink the product.
Be careful of accidental ingestion by children and people with dementia.
Keep out of reach of children and people with dementia.
Place it on a stable surface and do not leave it lying down.
Do not lift the product with just the outer cap.
Do not tilt it sideways or diagonally as the liquid will spill.
If it spills, wipe it off immediately.
Do not use it for anything other than its intended purpose.
Do not leave in direct sunlight or high temperature.
First aid:
If liquid gets into your eyes, rinse immediately with running water.
If the liquid gets on your hands when adjusting the filter paper or disposing of it separately, wash it thoroughly.
If you drink it, give it a glass or two of water without vomiting.
If you feel sick, discontinue use.
If you have any abnormalities, bring the product and consult a doctor