ELÉGANCE
LA POUDRE HAUTE NUANCE
30th ANNIVERSARY
A pressed powder that blends seamlessly into your skin for a long-lasting flawless finish. With various colored powders in pale tones, it blurs pores, smooths out skin texture and controls shine for hours. The compact is ideal for touch-ups and comes with a puff.
4 Features
The four secrets behind the enduring appeal of
Elégance La Poudre face powders.
1. Unrivalled clarity and brightness
The secret behind the refined translucency achieved by La Poudre is the
five beautifully subtle hues that constitute each variation. No two variations of
La Poudre use identical hues—even the white in between is unique to each.
The meticulously calculated and balanced multiple hues interact and
harmonize on the skin for a bright, clear look.
2. Reliable pore and textural coverage
Despite its gossamer look and weightless feel on the skin, La Poudre
is capable of coverage not commonly found in face powders.
The delicate, lightweight powder particles diffuse the appearance of skin
concerns, imparting the look of a smooth, fine-textured complexion.
3. Excellent staying power
Highly water- and oil-resistant powder particles fit the skin snugly, preventing perspiration and sebum from ruining or dulling your makeup. The freshly-applied look stays intact for hours, so much so that you will be pleasantly surprised each time you look into the mirror for a touch-up, even on days when the air is dry, or when the indoor and outdoor temperatures differ greatly.
4. Silky and smooth finish
The powder in La Poudre is feather-light and soft, with an exceptionally smooth and excellent spreadability. With a finishing as smooth and silky as the finest silk, the delicate texture of La Poudre lets you fall in love with it over and over again.
8.8g
- Made in Japan
History
La Poudre has established itself as a
distinctive product that captured
the hearts of
hundreds of thousands of users.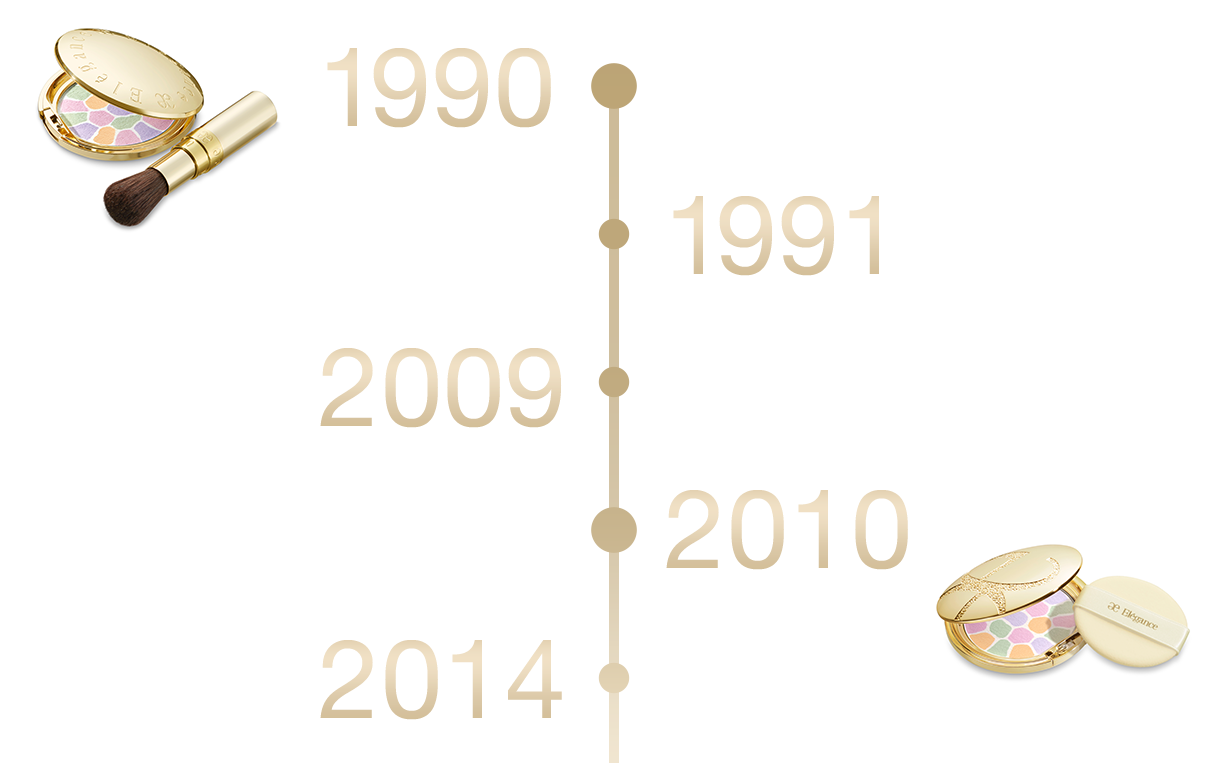 Loading
Loading