FLOWFUSHI
UZU EYE OPENING LINER # MATTE BLACK
CRAFTED BY HAND
An innovation 1,200 years in the making, YAMATO TAKUMI™ Brush is created by traditional craftsmen from the Kumano region of Japan, who hand blend custom-made fibers for firmness, flexibility and softness.
NO MORE PANDA EYES
Using the most advanced Japanese water-proof technology, our WP FILM™ hybrid polymer provides the perfect line all day against any water, sweat, humidity, tears and oil.
7 Shades, 7 personalities.
7 SHADES OF BLACK
At first glance they might look the same but upon closer inspection, 7 shades of black's intricate shade range reveals charming underlying tones, opening the mind to a world of possibilities.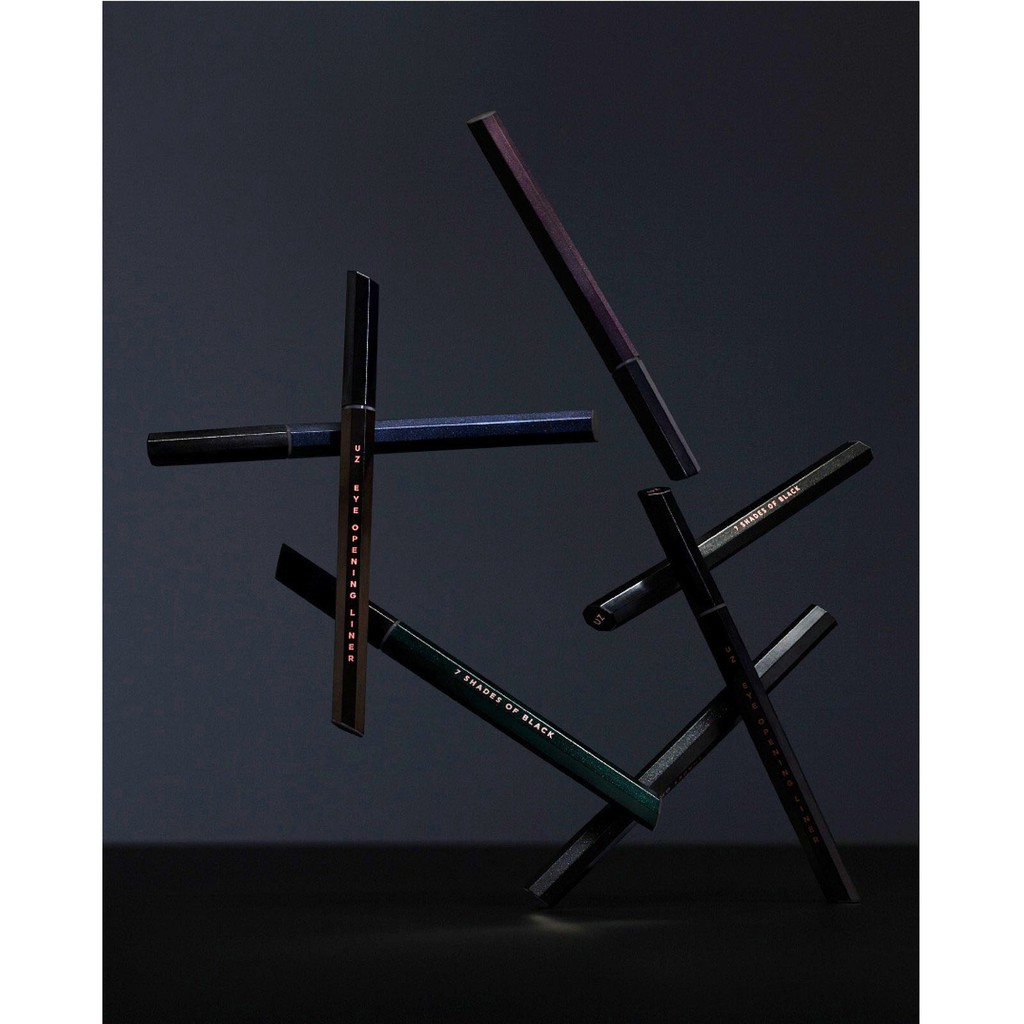 SKINNY FIT ART LINER #A02 DEEP BROWN

● Create smooth, clean...

● Create smooth, clean, and precise lines with this eyeliner designed with a 0.1mm brush tip! ● The highly pigmented eyeliner boasts a long-wearin...

KILL BLACK WATERPROOF BRUSH LINER # BLACK

 Clio Waterproof Bush Liner - #01 Ki...

 Clio Waterproof Bush Liner - #01 Kill Black Brush liner helps you to draw clear eye lines with deep brown color. It is waterproof and no smudge formula so you can...

AUTO EYEBROW PENCIL - #04 ASH BROWN

Product details_

Product details_1. Eyebrow pencil for defined contours of eyebrows- It is a wide, flat oval-shaped eyebrow pencil for dr...