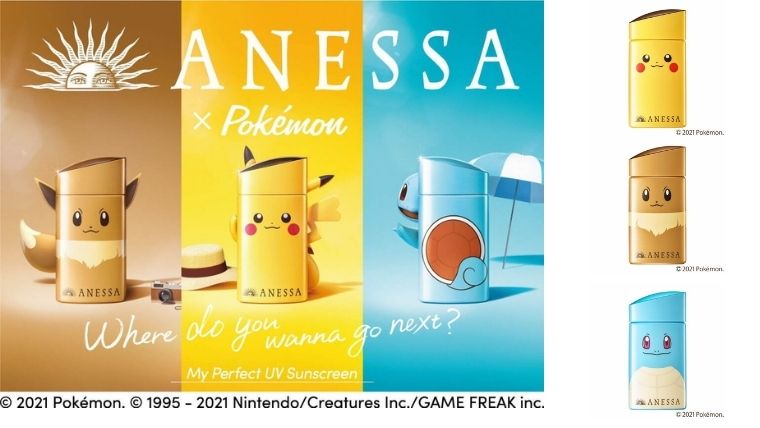 The strongest * UV milk that fits smoothly and is comfortable. Beauty sun care that protects the beautiful skin of the present and the future. Equipped with technology that strengthens the UV film with heat, sweat, and water. 50% skin care ingredients. It fits smoothly and is not sticky. It can also be used as a makeup base. You can remove it with soap. Super waterproof. Smooth milk.
Pokemon collaboration limited package
HOW TO USE
● Because it is a two-layer type, shake it well before using it.
● For the face and neck, take an appropriate amount at the end of morning skin care and apply it evenly and carefully. For the body, take a line directly from the container onto the skin and apply it evenly in a circular motion with the palm of your hand.
● If the amount used is small, sufficient UV protection will not be obtained.
● If necessary, reapply after sweating or wiping with a towel.
● When removing, lather the cleaning agent you normally use with a body towel, etc., and wash it off carefully.